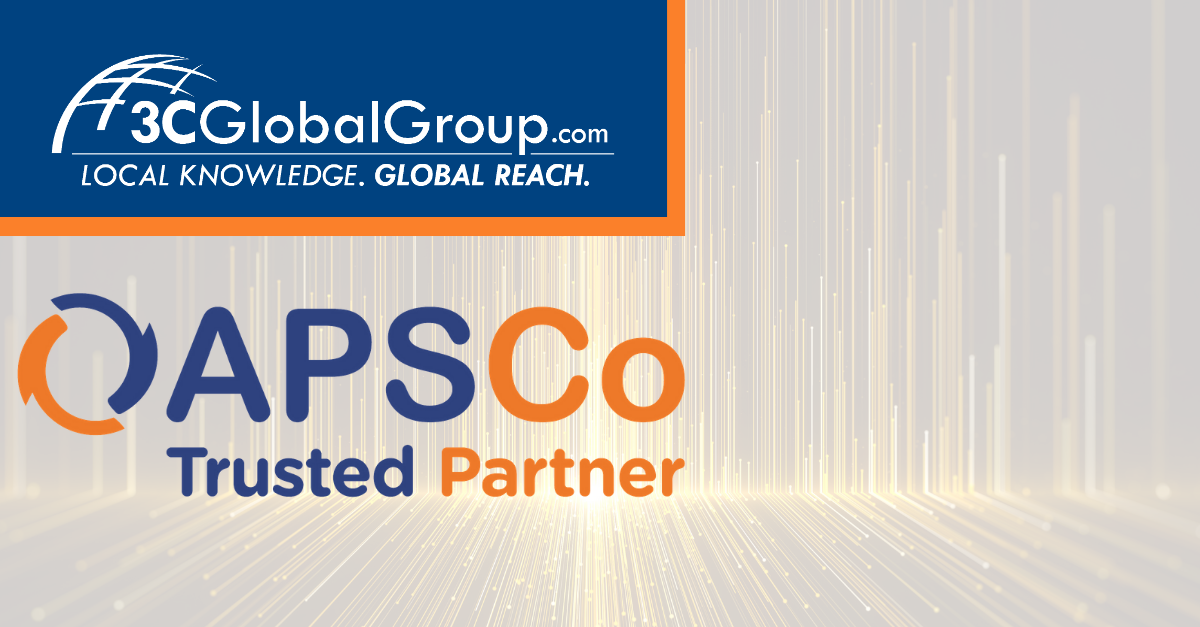 We're very happy to announce that we have been awarded Trusted Partner status by the Association of Professional Staffing Companies (APSCo).
APSCo Trusted Partner's are recgonised as the best in class and represent the gold standard of suppliers to the professional recruitment sector.
To be awarded Trusted Partner status, 3C Global took part in a rigorous due diligence and assessment process. The process involved a detailed exploration of our approach to customer care, quality and service provision as well as a company check to verify financial stability, directors and filing history.

APSCo Trusted Partner's pledge to always act in the interest of the staffing industry. They must demonstrate a professional, ethical, and compliant approach to it's business conduct with candidates and staffing firms.
Francis Maye, Founder of 3C Global, has commented:
"It is a huge honour to have been given the Trusted Partner status by APSCo. It is further affirmation of our total commitment to full compliance and ethical practice whilst serving our candidates and businesses in the professional staffing sector.
As well as bring awarded the Trusted Partner status, we have recently been granted our AÜG/ANÜ licence in Germany and celebrated our 5th year in business.
This platform certainly gives us huge hope and ambition for the future as we move into our next 5 years of business"




----------------------------------------------------------------------

About APSCo
APSCo (The Association of Professional Staffing Companies) is the only membership body dedicated to representing excellence in the professional recruitment industry.
With offices in the UK, Germany, Singapore and Australia, it provides members with the information, intelligence, ideas, opportunities and support they require to become compliant, efficient and successful.
Since its founding in 1999 it has grown rapidly to become the authoritative, trusted and innovative voice for the professional recruitment sector, representing organisations and trusted partners from sole proprietors and boutiques to international blue-chips.
The APSCo badge is recognised by candidates and employers as the differentiating quality mark in professional talent acquisition.
------------------------------------------------------------------------

Further information on the Trusted Partner due diligence process here.