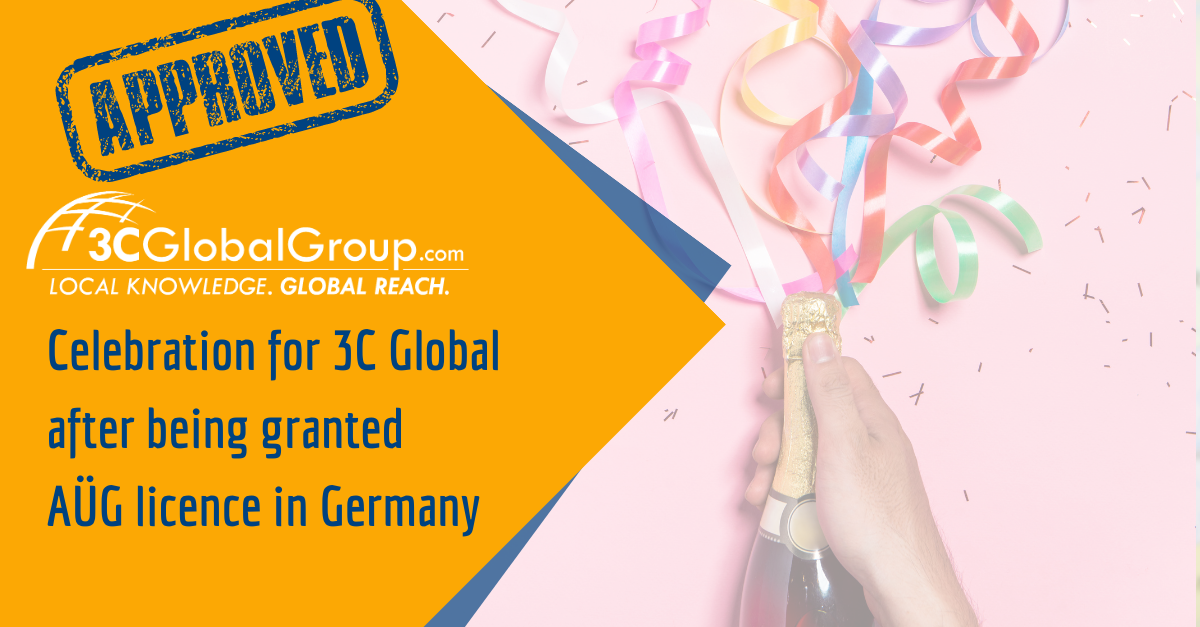 Leading international contractor management company 3C Global has successfully been granted an Arbeitnehmerüberlassung (often abbreviated to AÜG or ANÜ) licence in Germany by the Bundesagentur für Arbeit (Federal Employment Agency).
Being given the AÜG Licence will allow the firm to lease temporary labour to end user clients in Germany and ensure the highest possible level of compliance in the country. The firm will now also be able to sponsor individuals from "third countries" from outside of the EU, which may be of particular interest to UK nationals looking to work in Germany post Brexit.

Francis Maye, Founder of 3C Global, has commented:
"We are absolutely delighted to have obtained the AÜG Licence in Germany for 3C Global GmbH. It is a significant signal of our total commitment to full compliance and ethical practice whilst serving our customers in Germany. We look forward to growing our presence in the German contracting market.
Being granted the AÜG Licence also coincides with our 5th anniversary since going to market in February 2016, and it is fantastic to have reached both milestones in our journey at the same time.
It was a particularly long, challenging and robust process to go through during the pandemic, but I am ecstatic to have got there eventually".
3C Global now offer both fully employed and self-employed solutions to contractors, staffing firms and end user clients in Germany.