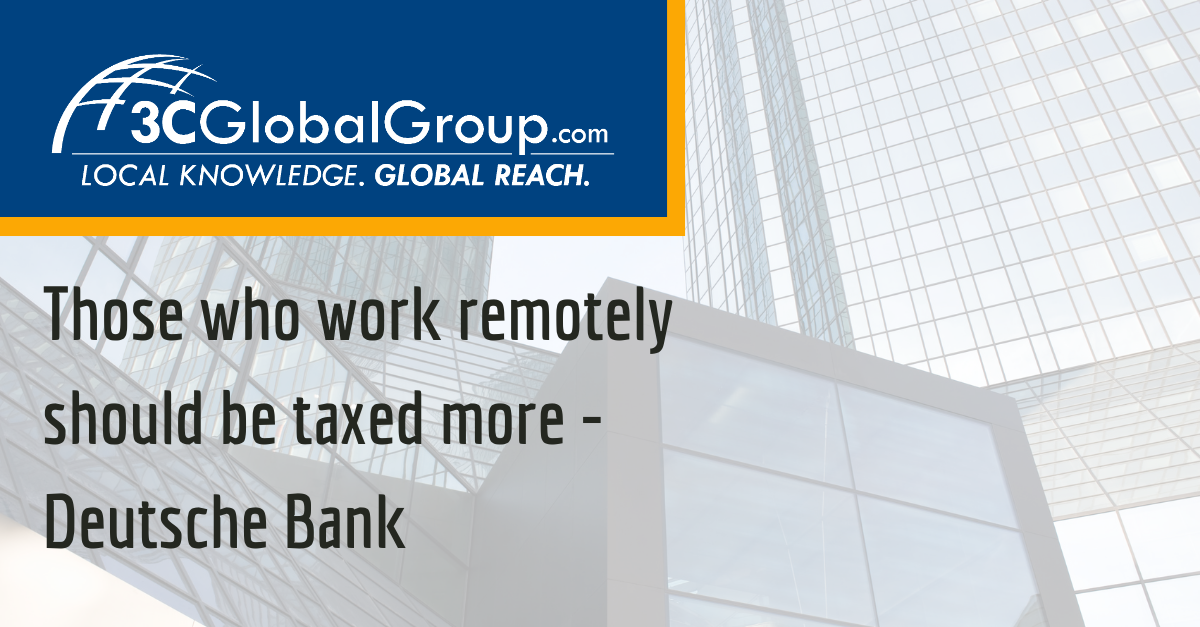 A controversial proposal put forward by Deutsche Bank could see those who work from home paying a higher rate of tax.
According to the proposals, employees and self-employed who continue to work from home after the Covid-19 pandemic ends should pay five per cent of their earnings in tax every single day that they work from home. Deutsche Bank estimates that such a move would increase government income by up to US$49bn in the US, EUR€20bn in Germany and up to STG£7bn in the UK. This income, it is argued, would benefit the "underprivileged", or those on a low-income and their families.
While it could be argued that limiting the need to commute and to buy lunches is saving the average contractor some money, this must be weighed against the hidden costs of working from home, such as heating and electricity. However, in justifying the need to tax contractors working from home, Deutsche Bank strategist David Templeman pointed to the widening gap that Covid19 has created between those who can work from home and those who cannot.
However, there are widespread concerns that attempts to tax contractors purely on the basis that they work from home will be seen as a punitive measure, especially during a time when the emphasis should be on protecting health. Furthermore, Deutsche Bank's motives are questionable, with some speculating that the move may be a rouse to force people back into the traditional office environment, given that they are stakeholders in the commercial real estate sector. Conversely, it has been noted that flexible working arrangements are beneficial both to contractor's physical health and to their overall mental wellbeing, and with Covid19 numbers continuing to rise, it is likely that home working is a certainty for the immediate future, at least.