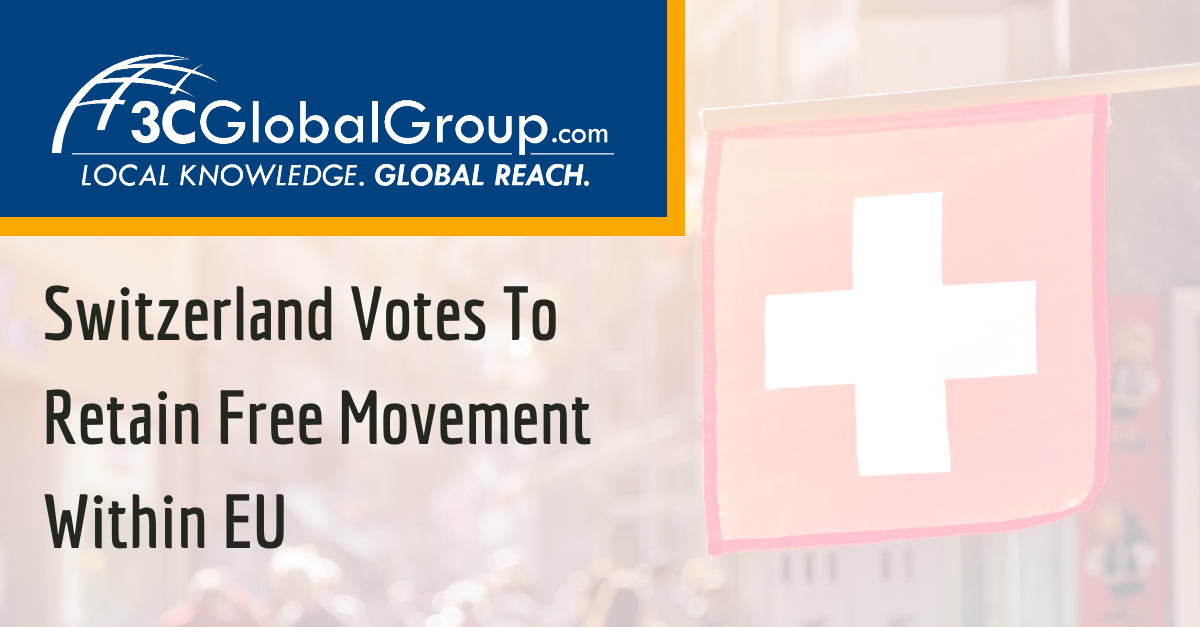 In a Swiss referendum held on September 27 last, sixty-two percent (62%) of the Swiss population voted against the termination of an agreement that allows Swiss citizens and other EU residents alike to move freely within the EU.
Although Switzerland itself is not an EU Member State, the country holds a number of independent treaties with Brussels, thus enabling Switzerland to access Europe's free trade area.
The primary motivation behind the proposal, put forward by the right-wing Swiss People's Party, was to allow Switzerland to have tighter controls over its borders and to implement a selective immigration policy. The country's relationship with the EU has always been tenuous, and has become more so in recent years after an initiative was introduced to implement quotas on EU workers coming into Switzerland, following a referendum in 2014.
However, as countries worldwide enter a period of considerable economic uncertainty, opponents fear that enforcing such controls would damage Switzerland's thriving economy and bring about recession. Furthermore, had the Swiss government terminated the agreement with the EU, over half a million Swiss people who live and work in the EU, as well as the 1.4 million EU citizens who are currently working in Switzerland would have been adversely affected. In addition, had Switzerland voted in favour of ending the agreement, it would have had serious implications for Swiss transport networks, as well as trade within the EU.
European Council President Charles Michel feels that the Swiss people made the correct choice. Following the referendum result, Michel tweeted: "The Swiss people have spoken and sent a clear message: together we have a great future ahead of us."