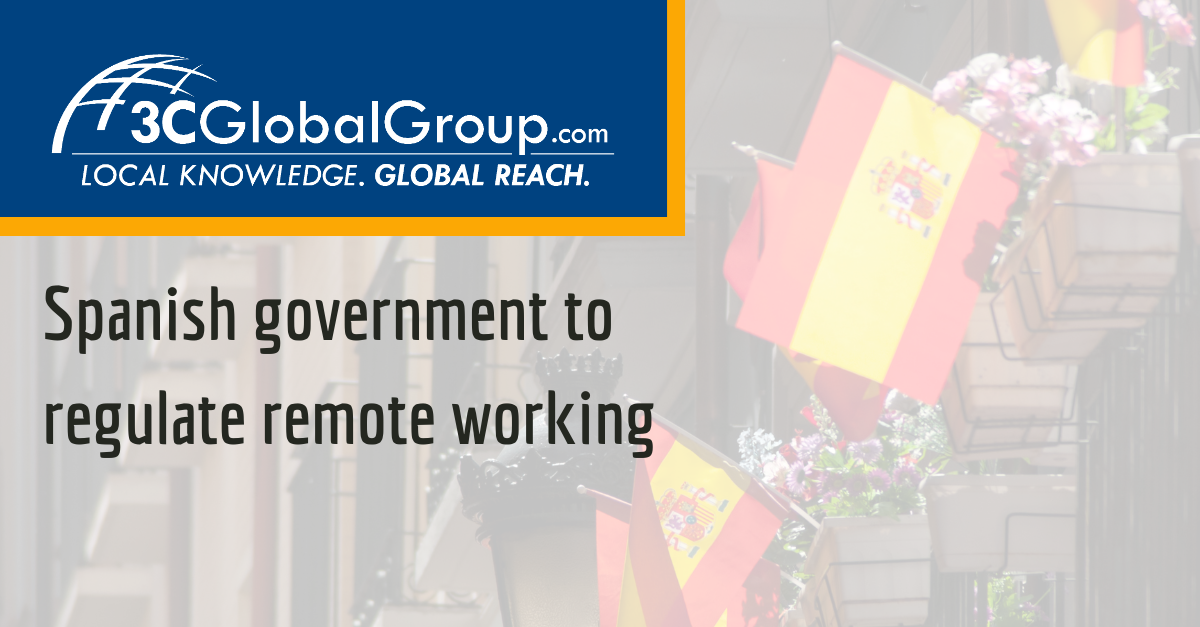 Most contractors who are working from home during this current Covid period may be able to claim part or all of their home working costs as tax deductible expenses. Examples might include internet, IT equipment, mobile phone costs, printing, electricity, floor space etc. The Spanish government has recognized that this is something which needs further examination, particularly for employee's of Spanish companies. Therefore, Spain's Council of Ministers approved a Royal Decree-Law to regulate remote working.
The Council defines remote working as work that is done in a three-month reference period, during a minimum 30% of the working day and the equivalent proportional percentage according to the duration of the employment contract.

Minister for Work and Social Economy, Yolanda Díaz said more than 3 million workers in Spain have been working remotely during the pandemic, showing that this form of employment increases productivity "and will also undoubtedly increase the competitiveness of the Spanish economy".
Expenses related to the performance of remote work, such as equipment, tools, resources and consumables, will be paid for by the company. The place chosen to work remotely does not necessarily need to be the home of the worker, furthermore rights to disconnect will be guaranteed, the Council stated.
"The agreement that governs the employment relationship will establish availability times and the rights to a timetable register and work/life balance", Díaz said.
Díaz explained that working remotely will be of a voluntary nature and cannot be imposed by either the business owner or the worker, and any agreement reached in this regard may be reversed.
The refusal of a worker to work remotely and difficulties working remotely related to a change from the workplace to another form of remote working, may not justify causes for employment termination of the modification of working conditions.
The law was published yesterday and will come into force within 20 days.
The Council will also shortly approve the regulation on working remotely for the more than three million public employees of the different authorities.





(source: SIA)