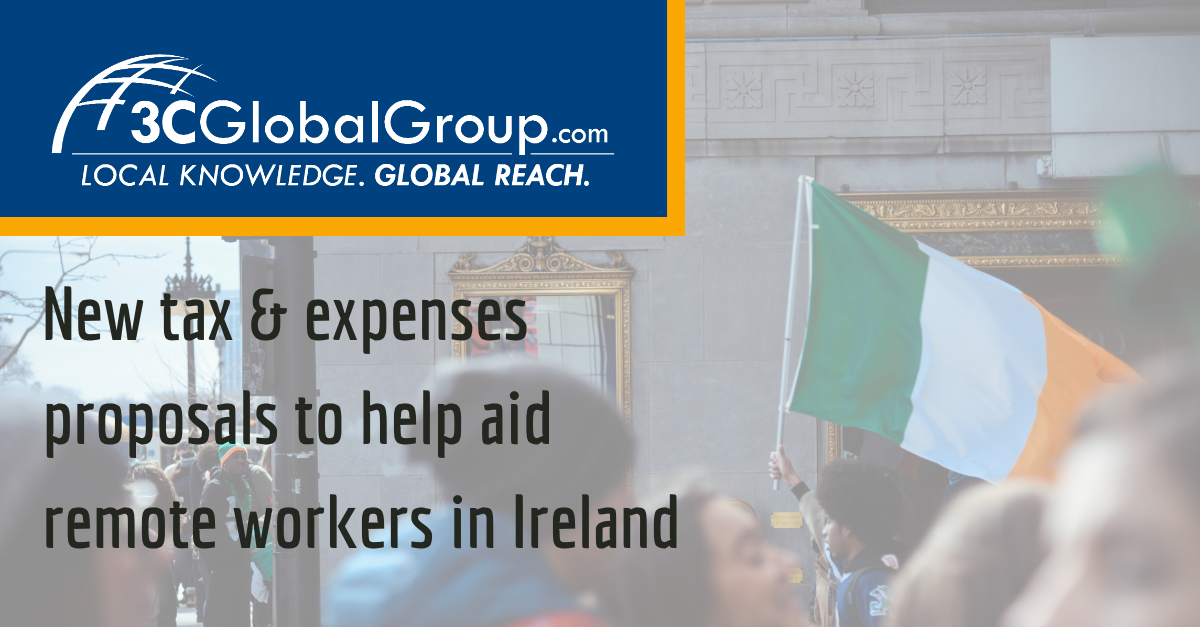 In Ireland, new tax and expense arrangements in relation to working from home are being considered as part of a new government strategy due to be published in December.
A Bill, which would allow employees and contractors throughout Covid19 and beyond, was brought forward by the Labour Party and commended by Tánaiste Leo Varadkar. The Tánaiste noted the benefits of the proposed Bill, including a better work/life balance for workers, as well as having a positive impact on the environment.
Surveys of employees have revealed that the majority of workers are in favour of a "blended" arrangement, in other words, working both from home and in the office. The government strategy puts forward proposals for a network of digital hubs to be built around the country, tax and expenses arrangements to ensure that employee and employer alike are not left disproportionately out of pocket, and the right to request working from home or in another remote location. The Bill outlines that expenses should include the cost of working from home, such as electricity, heating and broadband access.
However, concern has been raised about the reality of being always "switched on" when working from home. Therefore, a piece of legislation that allows workers the right to disconnect is also being reviewed. Similar legislation has been implemented in other countries including France, Italy, Spain and Belgium. The need to introduce such legislation was reiterated by Labour TD (MP) Brendan Howlin, who noted that employees and contract workers are in danger of becoming "constant slaves" to technology and that it would be easy for employers to expect workers to reply to emails and messages on demand.