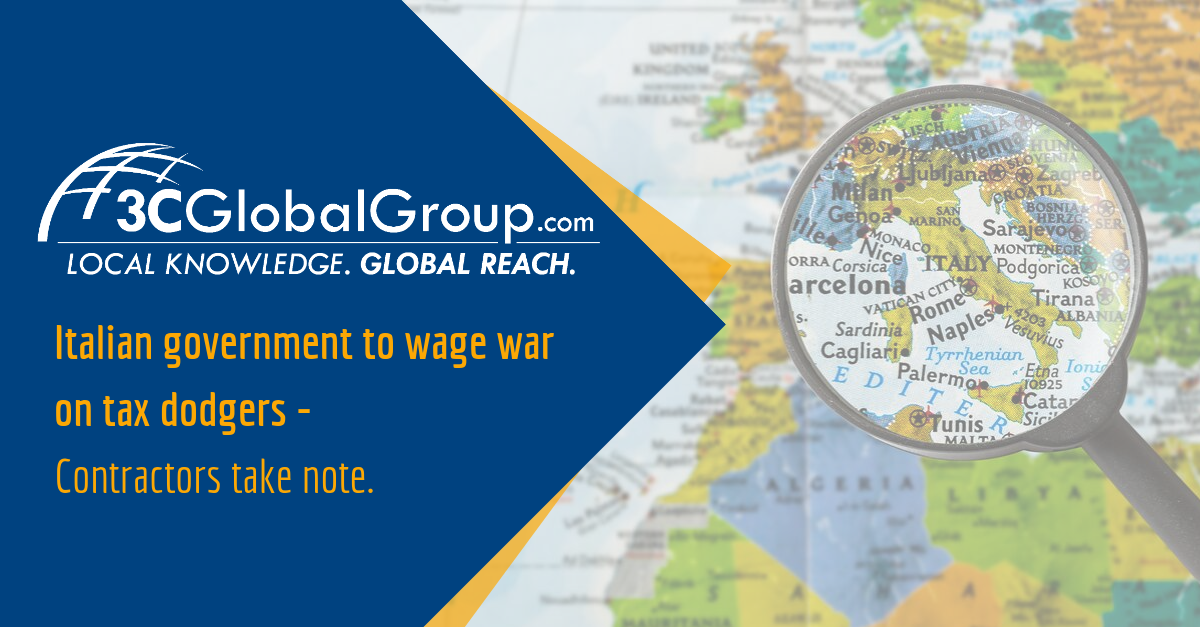 "Tax evasion is one of our country's greatest plagues. The government is working on measures that have never been adopted before" - Italian Prime Minister, Giuseppe Conte
Contract and freelance workers in Italy are being advised to ensure that their tax affairs are in order, as the Italian government has recently announced plans to take a firmer approach to tax evasion as part of its 2020 budget.
Italian Prime Minister Giuseppe Conte, has urged citizens to be honest in relation to their tax affairs, historically there has been much resistance to the taxman. At present, the Italian government are hoping to avoid tax increases in the 2020 Budget. He said "However, this will prove somewhat challenging, given the current budget deficit."
As part of the clampdown on tax evasion, government officials are currently exploring a variety of options, including promoting credit card use so that transactions can be tracked, as well as long prison sentences and higher penalties for those who evade taxes. In addition to Conte's views, Italian political movement "5-Star", is also pushing to reduce the threshold at which tax evasion is considered a criminal offence to 50,000 euros from the current level of 150,000 euros.
Among the steps being considered in the budget is an expansion of a new electronic invoicing system which forces firms and service providers to pass invoices, in real time, to the financial authorities.

Self-employed & independent contractors who earn up to 65,000 euros per year, who are currently exempted from electronic invoicing, may have to adopt the system from the start of next year, a government source said.
These measures are perhaps a little drastic. However, by enlisting the expertise of 3C Global, you can ensure that you and your contractors are compliant with all relevant legislation, no matter which country you choose to contract in. We'll give you piece of mind and are always happy to answer any of your tax-related queries.
Contractors who are operating compliantly in Italy, should have zero cause for concern.