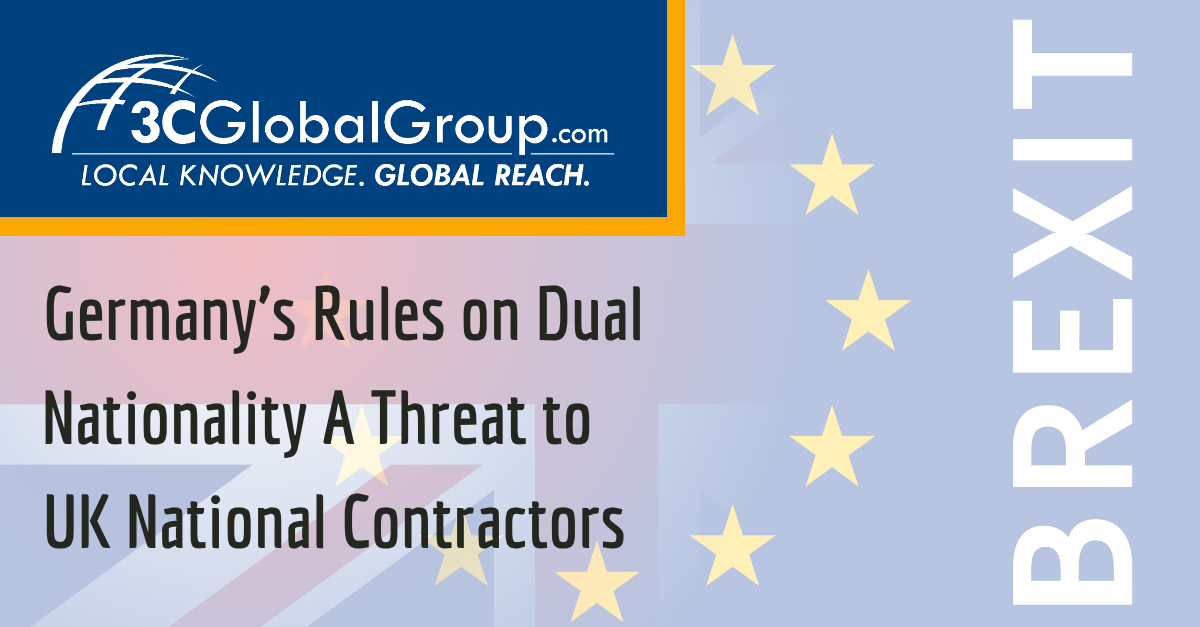 From 1 January 2021, Britons living and contracting in Germany may no longer be eligible to work there, as they will no longer be regarded as EU citizens.
The new circumstances, a by-product of the execution of Brexit, might affect some 60,000 Britons who will not be recognised as having German citizenship rights on the last day of December 2020.
In addition to potentially losing both their rights to live and work in Germany, UK passport holders will be presented with a "Sophie's Choice" situation: as Germany does not allow citizens coming from non-EU member states to hold dual nationality status, those in the process of applying for a German passport must forfeit their British one. This is partly because of controversial beliefs among many native German citizens, influenced partly by the deceased German politician Hans-Peter Uhl, that "dual nationality harms integration" and that there is potential for non-citizens to influence Germany from within.
British nationals who are living and working in Germany are consequently facing some tough decisions in the coming months. They must not only consider current circumstances, but look to the future. Should British contractors choose to relinquish their British citizenship, it will make it difficult for them to return to live and work in the UK, should they wish to do so in the future. On the other hand, understandably, contract workers might not be able to afford to sacrifice the freedom to work and live anywhere within the EU, a luxury which is even more important during these tough economic times.
It is unlikely that the German government will change its position on this issues, leaving many Britons with an impossible decision to make. However, some people hope that the UK and Germany take the opportunity to mend some fences, and to find some common ground in order to salvage the diplomatic relationship shared by both countries.
3C Global can provide you with up-to-date information about contracting in Germany, or indeed elsewhere. Why not contact us today to discuss your options?