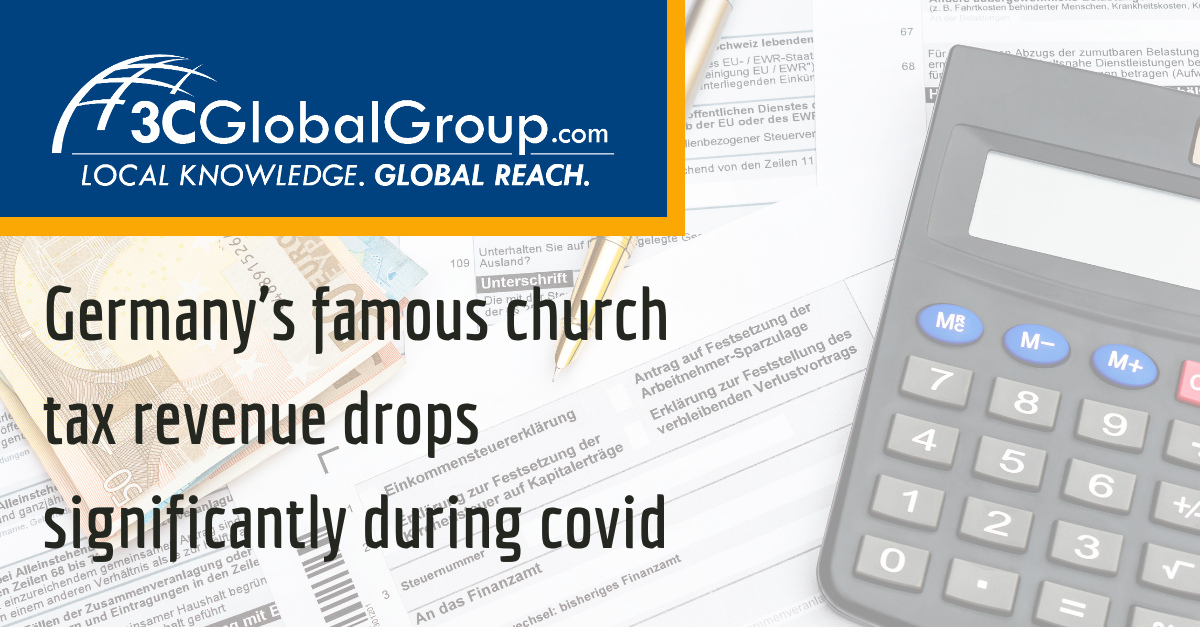 Contractors working in Germany will be very familiar with its unique church tax (Kirchensteuer).
The Catholic and Evangelical churches in Germany are bracing themselves for a EUR€1bn reduction in their annual income, the equivalent of a sizeable 8% of the income received by both churches 2019. Some twenty-two million Catholics and Protestants in Germany voluntarily pay the tax, which typically accounts for eight per cent of income tax paid by contractors. This year, the two churches are expected to receive €11.69bn – over a billion euro less than the €12.71bn received between them last year – with the Catholic Church receiving €6.76bn and the Evangelical Church receiving €5.95bn in 2019. Some Catholic dioceses are anticipating losses of up to thirteen percent.
The reduction of income is linked to coronavirus-related restrictions, which has resulted in millions of workers being forced to reduce their hours, or perhaps losing their jobs altogether. Although it has been observed that the numbers attending church services were already falling prior to the onset of the Covid19 Pandemic, Josef Sonnleitnet, financial director of the Passau diocese, acknowledged that the decreased revenue was directly influenced by the impact of lockdowns on the regional economy. Having to move religious services online also undoubtedly exacerbated the loss in the Churches' tax revenue this year.