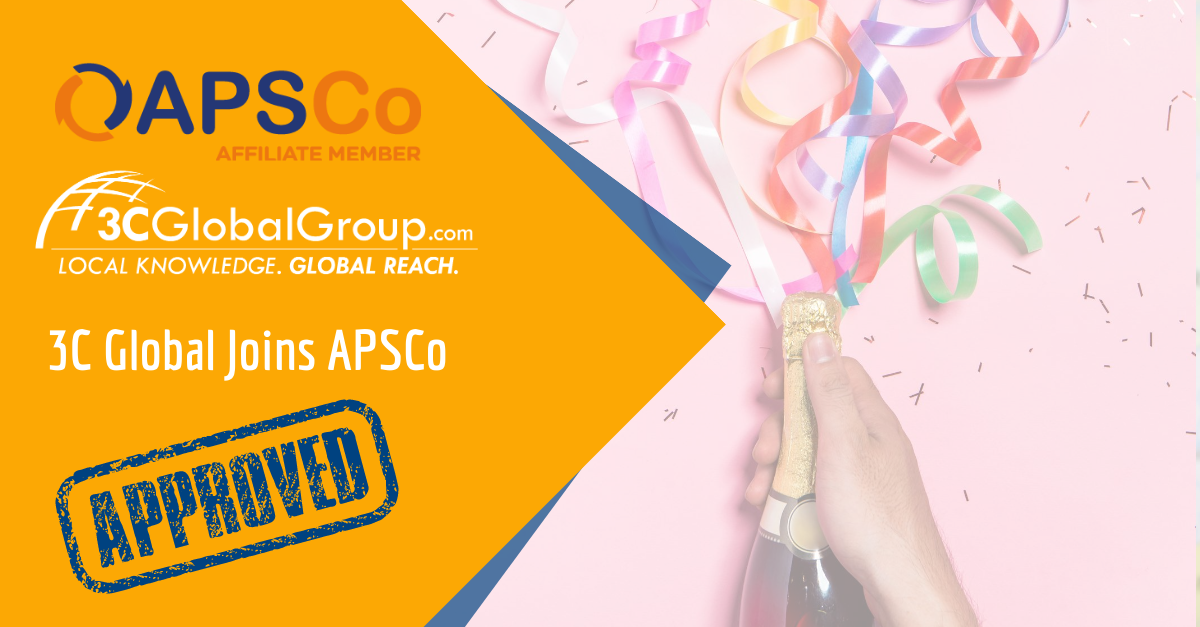 After passing the Association of Professional Staffing Companies (APSCo) robust assessment process, 3C Global, leading international contractor management provider, has received the stamp of approval to join APSCo as an affiliate member.
Of the news, Francis Maye, Founder of 3C Global said:
"We are absolutely delighted that 3C Global has been recognised and accepted to join APSCo as an affiliate member. APSCo is recognised as a badge of quality across the world within the recruitment sector.
Since our formation in late 2015, it has been one of our aims to join APSCo and it is absolutely fantastic that we have realised this goal.
As a business, we have used the lockdown period since March of this year to develop and grow our business offering by expanding our local presence in Germany, Denmark and Sweden. This now means that we will have a local presence in the UK, the Netherlands, Denmark, Sweden, Ireland & Germany - whilst continuing to provide service across the rest of Europe.
Despite the uncertainty that Brexit and the Covid-19 pandemic have brought, I felt that there was no better time for us to finally put the wheels in motion to apply to join this excellent organisation and I have no doubt that the recruitment sector will continue to prove that it is as resilient as it has always been.
With our own focus on compliance, high standards and providing quality service to the recruitment sector, joining APSCo and its similar ethos is a completely natural fit for our business. It is further evidence of our commitment to providing the highest standards of compliance, high quality service and best practice in the international contracting market".
Ann Swain, CEO of APSCo commented:
"I am thrilled to welcome a prodigious company like 3C Global as affiliate members to the APSCo fold. All of our members have to commit to a strict code of conduct and pass a rigorous referencing process which 3C Global have done without issue. I have no doubt that they will prove to be an asset to our staffing company members who are placing contractors internationally and want the highest standards of compliance for their customers and contractors alike".