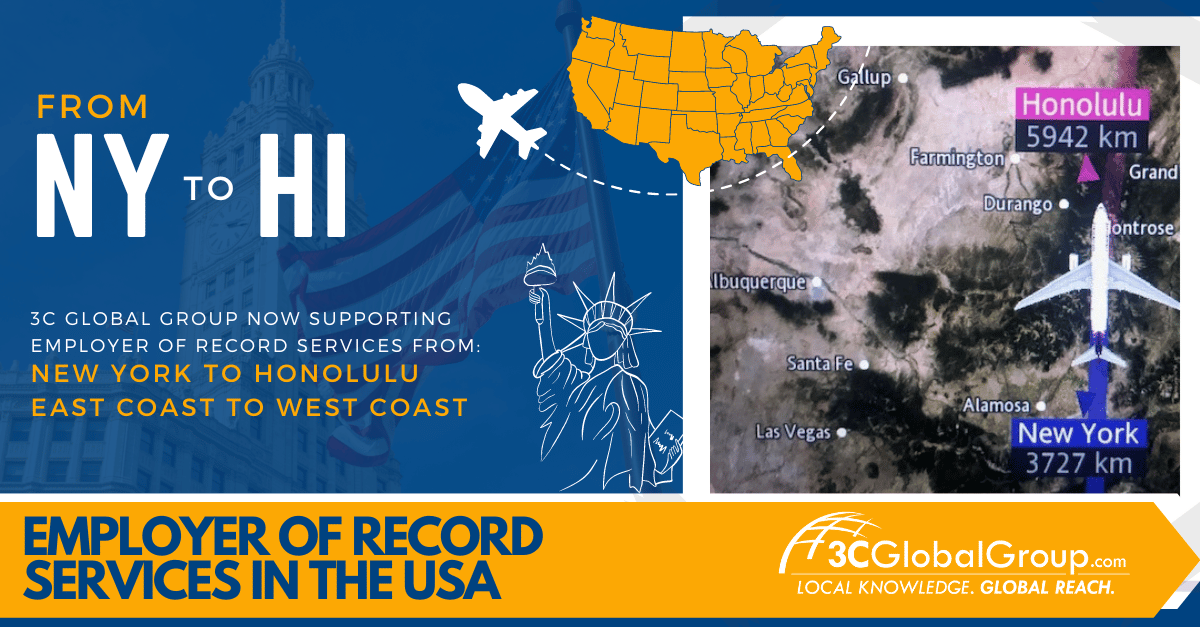 3C Global Group, a leading provider of international employment and contractor engagement solutions to specialist contractors, the recruitment/staffing sector and corporate business is delighted to announce that it has expanded its Employer of Record (EOR) coverage to include the USA.
The company, known for its innovative and compliant approach to connecting various parties in the talent supply chain has seen considerable growth in recent years and has now expanded it's EOR offering to include the USA.
The USA is the largest staffing market in the world, and by serving to the US market, 3C Global Group is well positioned to continue its rapid growth and expansion in the future.
The company's leadership team is excited about the opportunity to connect its customers with even more opportunities to expand internationally and hire talent from abroad.
Founder of 3C Global Group, Francis Maye said "it is a really exciting prospect to launch EOR services for our clients in the USA. We can now support our clients to expand into all 50 states across the US – compliantly. From New York to Hawaii, East to West coast and everywhere in between".
This news of increasing our coverage to the US is a significant milestone for 3C Global Group, and the company is proud to have the ability to offer our clients the chance to grow as we do.